Street

Department
The Black River Falls Street Department plows and maintains 29.86 miles of roadways in the community.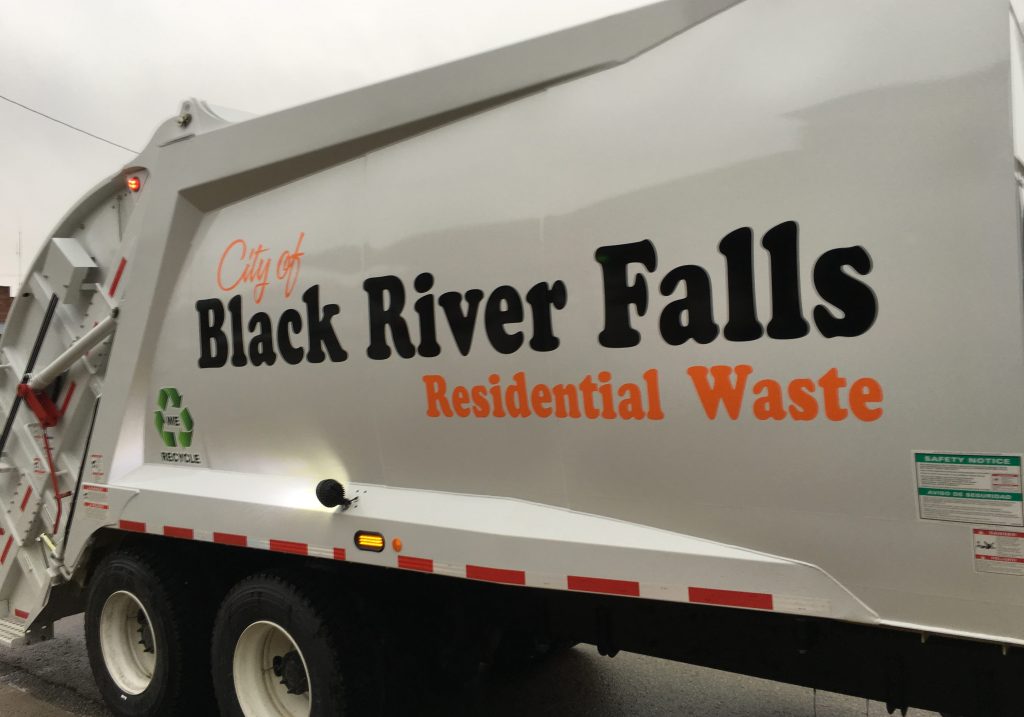 ---
Garbage/Recycling
Garbage pickup is every week, recycling weeks are marked in red on the calendar. Your recycling will be picked up the same day as your garbage. For the safety of our garbage and recycling employees, garbage cans cannot be any larger than 32 gallon or weigh more than 50 pounds when full. Ward 1 is picked up on Mondays, Ward 2 is picked up on Tuesdays, Ward 3 is picked up on Wednesdays, and Ward 4 is picked up on Thursdays. Typically, if a holiday is observed on a Monday, then Ward 1 and Ward 2 will be picked up on Tuesday of that week. If you are unsure what ward you live in, please contact City Hall to find out what day your pickup is.
---
Large Items / Construction Debris
You may take large items and construction debris to Modern Disposal behind the fairgrounds.
Please contact them for hours and fees (715) 284-4300.
---
Scheduled Street Projects
Subject to Change
2023
Tyler Street from North 6th Street to North 8th Street
Pierce Street from South 6th Street to South 10th Street
Crush Gravel
2024
Tyler Street from North 4th Street to North 6th Street
South 5th Street from Pierce Street to Buchanan Street
Buchanan Street South 6th Street to South 7th Street
Buchanon Street from South 4th Street to South 5th Street
South 4th Street from Buchanon Street to Pierce Street
South 6th Street Fillmore Street to Pierce Street
10th Place Cul-de-Sac
Washington Street from Hwy 12/27 to Elm Street
2025
Pine Street from Anne Drive North 350 Feet
Anne Drive from Pine Street to City limits
South 9th Street from Main Street to Pierce Street
South 6th Street from Main Street to Fillmore Street
2026
Fillmore Street from South 5th Street to South 10th Street
Fillmore Street from South 4th Street to Dead end
South 4th Street from Pierce Street to Fillmore Street
South 6th Street from Buchanon Street to Pierce Street
South 7th Street from Buchanon Street to Dead end
Forrest Street Micro Surface
2027
North 12th Street from Tyler Street to Van Buren Street
South 5th Street from Pierce Street to Fillmore Street
South 7th Street from Main Street to Pierce Street